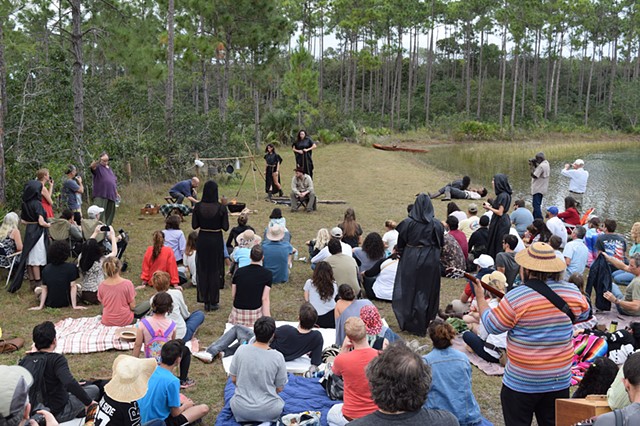 The Furies of the Swamp
Centennial Everglades National Park Performance, thru AIRIE's Wild Culture Sundays in the Park Program.
2016
The Furies of the Swamp highlights the dark history of the Florida plume hunters, in which dancers portraying swamp spirits a la the Greek Furies descend from a glades skiff upon a hunting camp reenactment. Accompanied by a wandering strummer and a Greek chorus singing O, Death. Featuring Alma Nick Dance Theater, Miami Theater Company, AIRIE Musician Jose Elias, and singers Julie Abreu, Lauren Shapiro, Amanda Sanfilippo, Cara Despain and Noelle Richardson.
Watch Video: www.artisabout.com


Overview of Pine Island Amphitheatre Site
All photos in this gallery courtesy of Logan Fazio.